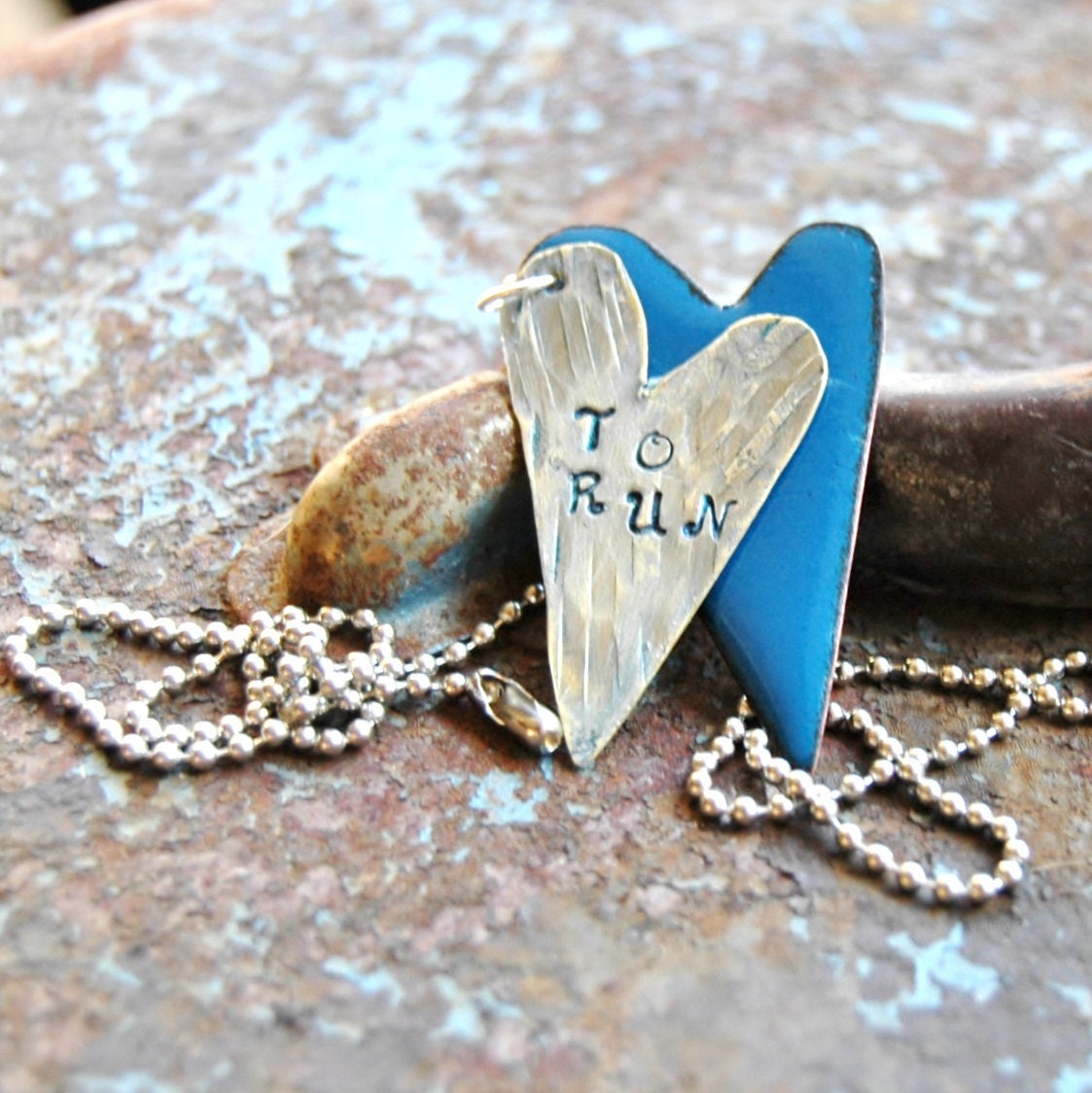 Beautiful enamel covers the base heart pendant and a silverplated on nickel heart cut from a vintage tray has love to run stamped on its surface. The love to run heart is textured and colored with iris guilders paste. It is sealed with renaissance wax to keep the color.The silverplate has been sanded off in some places and the gold colored nickel peaks through.
My passion for reducing my carbon footp...
Click Here to Visit My Etsy Shop!