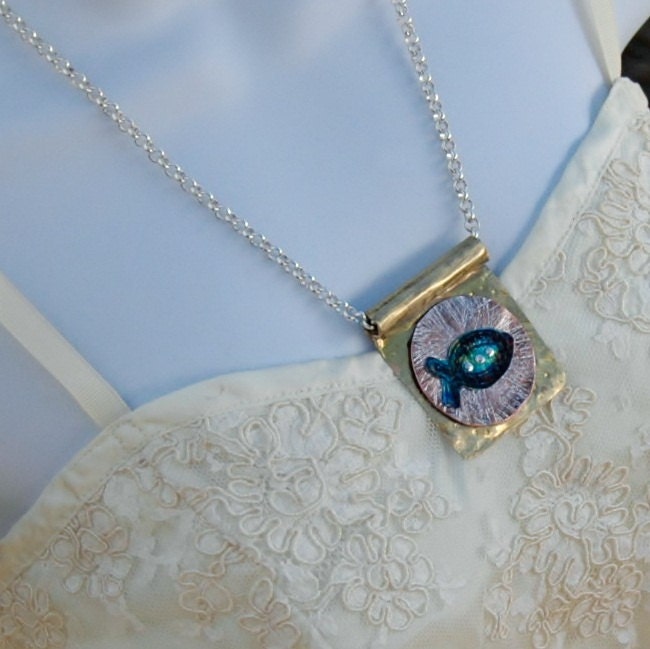 Trying a new program that I can slam the social media world by scheduling my posts for now and in the future. I have been making barretts with Audrey and etching today. All is well
Now about the piece:
Repurposed brass and copper highlight the fish, which has three rivets symbolizing the Father, the Son, and the Holy Ghost. I just finished reading the book, The Shack, and I enjoyed the depiction of these three entities.
The pendant is 2 inches long, and almost 2 inches wide with the chain measuring at 18 inches long. A different length chain can be substituted. The brass has been sealed with Shella...
Click Here to Visit My Etsy Shop!